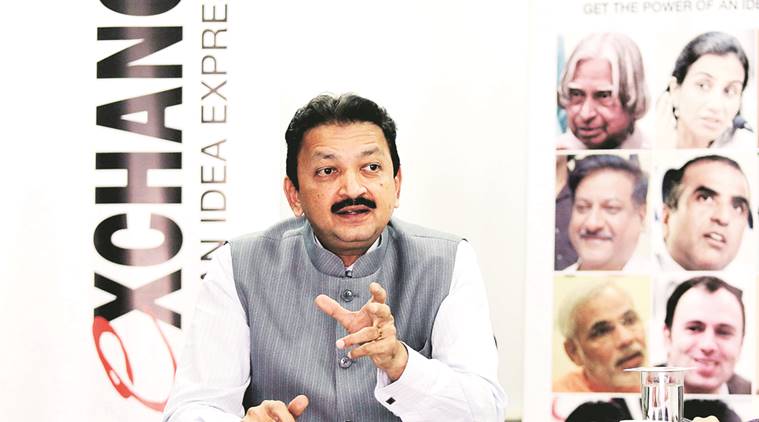 Vice-Chancellor Sanjay Deshmukh continued to face the heat Tuesday as demands for his resignation got louder after the University of Mumbai missed the July 31 deadline set by Governor and Chancellor Ch Vidyasagar Rao for declaration of all final year results. The Akhil Bharatiya Vidyarthi Parishad (ABVP) joined the chorus of the Yuva Sena and the students' wing of Nationalist Congress PartyTuesday, protesting against the delay in declaring results and seeking the V-C's resignation.
Education Minister Vinod Tawde has assured the ABVP that their demand would be conveyed to Rao. The delay in declaration of results caused much uproar in the ongoing monsoon session of the state legislature Tuesday, with Opposition parties too gunning for Deshmukh's resignation. Chief Minister Devendra Fadnavis said in the Legislative Assembly: "The delay in results is a serious matter. The online paper evaluation should have been done in phases. It would have avoided the delay. Out of 17.5 lakh papers, 14 lakh papers have been checked." He said Governor Rao had taken a serious note and set strict deadlines to ensure students appearing for competitive exams or seeking admissions were not affected.
If the V-C failed to resign voluntarily, the state government should ask for his resignation, demanded the ABVP members protesting outside the Legislative Assembly. The ABVP also demanded that an IAS officer be posted as the director of examinations at the university to streamline the process of assessment and declaration of results. Yuva Sena, the student wing of Shiv Sena, protested outside the Kalina campus.
The governor had on July 4 asked the university administration to declare results by July 31. On Monday, the MU said it needed five more days to assess answersheets and that all results would be declared by August 5. On Tuesday, results of ten subjects were declared, taking the total number to 183. With this, 2.98 lakh papers are yet to be assessed and 1.08 lakh to be moderated.