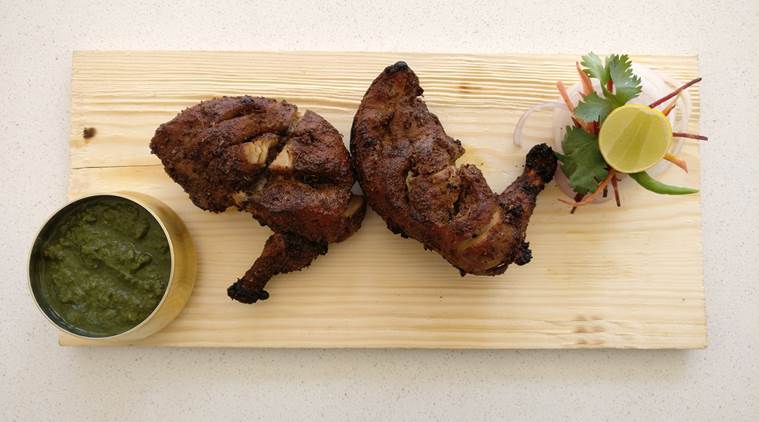 We know Tandoori Chicken is a favourite among non-vegetarians across the country and if you think about it, you 'll probably never grow tired of it. But isn't life too short to miss out on good food? Wouldn't you want to add something else to your table when guests come visiting or prepare a special anniversary meal for your partner? It's time you try out something innovative and delicious. This Mughlai side dish is a must-try and it goes best with butter naan but if you are health conscious, you can also pair it up with homemade chapati.
Chef Ashish Deva, Executive Chef, Jaisalmer Marriott Resort & Spa tells us how.
Time: 1 hour 40 mins
Calorie count: 523
Ingredients
2pcs – Chicken breast with bone
2 tbsp – Ginger garlic paste
1 tsp – Lemon juice
1 tsp – Salt
2 tbsp – Mustard oil
2 tbsp – Refined oil
3 tbsp – Khara masala
How to make Khara masala
2 tsp – Green cardamom
2 tsp – Cinnamon stick
4 – Bay leaves
2 tsp – Mace
3 tbsp – Mathaniya Mirch
2 tsp – Cloves
Method
* Make cuts on the chicken breast and then marinate the piece with ginger garlic paste and lemon juice.
* Keep aside for 30 mins.
* To make the Khara masala, roast all spices and grind to a coarse powder.
* Add mustard oil and refined oil to the chicken piece and rub in the khara masala. Marinate for at least an hour.
* Cook in a tandoor for 15 mins or in an oven for 35 mins at 180 degree celsius.
* Serve with mint chutney.